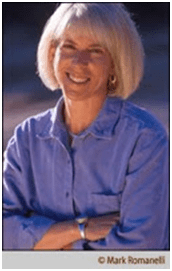 National Geographic photographer Nevada Wier travels over the back roads and trails of Southeast Asia, India, China, Africa as well as Central Asia and South America. Her dramatic images document some of the world's most remote tribal areas and cultures from a uniquely intimate, insider's perspective. Recently Nevada has focused on northern India's Ladakh region. These three images are from a recent exhibition, A Nomadic Vision, and may be included in her next book. After years of almost always being on the move, she's learned how to pack wisely and travel "light," with her filters always close at hand.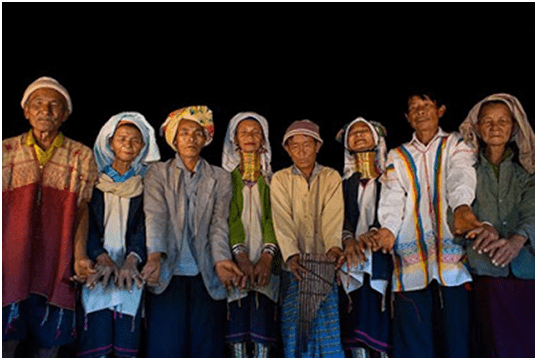 "I work in a variety of sometimes difficult environments and weather conditions," says Nevada." There are no camera repair shops in any of the remote places I visit, so I need full-time lens protection from the elements (and the occasional dropping of my lens on the pavement). I don't want inferior glass in front of my expensive lenses, so I use the best UV warming filters available – the Singh-Ray Hi-Lux — on all my Canon lenses. They only come off when I'm using my LB Warming Polarizer or Vari-ND."
"I like to use fill-flash techniques frequently in low light situations. The group photograph above was taken last year in the Kayah State of Myanmar. It is primarily lit with natural light, however I did use a "kiss" of flash, powered down to -3 with a small soft-box on the flash.(Canon 1Ds Mark II, 28mm f/1.8 lens, 1/50 @ f/3.2)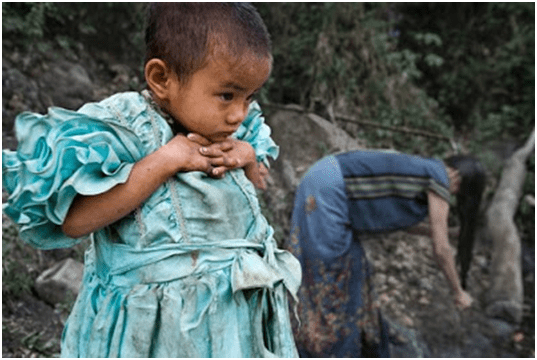 "This image of the young girl was taken in the Chin region of Myanmar, lit by natural light. I then intentionally desaturated the background to emphasize the girl. (Canon 1Ds Mark II, 16-35mm f/2.8 (27mm), 1/50 @ f/5.0)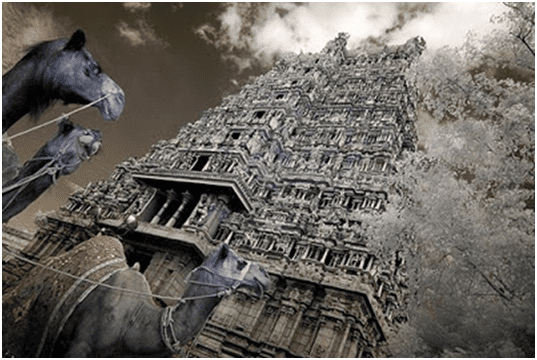 "I am currently experimenting with digital infrared using my old Canon 1Ds camera that's been converted to capture infrared images. I love it! I create my own custom white balance by taking a reading off a white piece of paper. In order to "see" the custom white balance I have to process the RAW file through Canon software and then I can work on the image in Photoshop. This infrared photograph was taken a couple of months ago in South India at the Arulmigur Meenakshi Sundareswarar Thirukoil Temple complex in Madurai. I used the Canon 1Ds with a 24-105mm f4.0 lens (24mm) for 1/100 sec. at f/13. Yes, I did use a bit of fill-flash on the camels." (Note: Nevada is NOT using the I-Ray Infrared filter — her camera modification makes it unnecessary.)
You're invited to view the images from Nevada's recent exhibition at Verve Gallery in Santa Fe, NM featured on her blog, or take a look at all the images on her website.